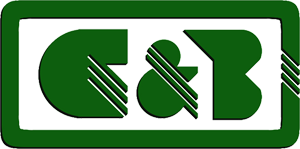 Cummings and Bricker
Cummings & Bricker, Inc. sells diversified lines of agricultural equipment, light industrial, forestry, and landscape equipment through equipment dealers in the Northeastern, Midwestern, and Mid-Atlantic United States.map
Dealers are located in Maine, Vermont, New Hampshire, Connecticut, Massachusetts, Rhode Island, Delaware, New York, Pennsylvania, New Jersey, Michigan, Ohio, Indiana, Maryland, Virginia, West Virginia, North Carolina and South Carolina.
Our team of territory managers provide in-person attention to our customers throughout the region.
Warehouses are staffed by full-time office, sales, parts, and service personnel who provide personalized service to the customer.
As a full-service distributor, Cummings & Bricker, Inc. bridges the gap between manufacturer and dealer, providing functions which lower distribution costs through warehousing and marketing.
With over 50 years of experience, Cummings & Bricker is held in high regard as a leader in offering quality and innovative products to the agricultural industry.
Our distribution business is geared strongly toward providing dealers with a reliable source of diversified products from internationally respected manufacturers. Our portfolio includes hay and forage products such as bale wrappers, mowers, rakes, tedders, bale processors, and TMR mixers. We also offer a wide range of light forestry products including wood splitters, wood processors, skidding winches, wood chippers, grapples, and chipper shredders. State of the art tillage implements, loader and skid-steer attachments, backhoes, combine header carriers, wagons, scraper blades, snow blowers, snow blades, manure spreaders, specialty vegetable equipment and a host of other products complete the catalog.