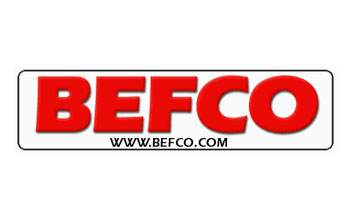 Befco
Since its foundation, BEFCO's objective has always been to provide its customers with the best lawn and ground care equipment the market could offer.
Unlike other manufacturers who outsource key items on their machines like gearboxes and drive components, BEFCO manufactures and assembles its own gearboxes,  transmissions and spindles. This is the only way to guarantee the customer they will  receive the quality attachment they have come to expect from BEFCO.

With over a dozen product lines to choose from, BEFCO has the grooming mower, gang mower, flail mower, flail shredder, rotary cutter, rotary tiller, primary seeder,  overseeder, aerator, spreader, post hole digger, hay rake, tedder, sickle bar mower,  chipper, box scraper, grading scraper, rear blade, landscape rake or soil pulverizer to  suit your needs!